Art/Rage Review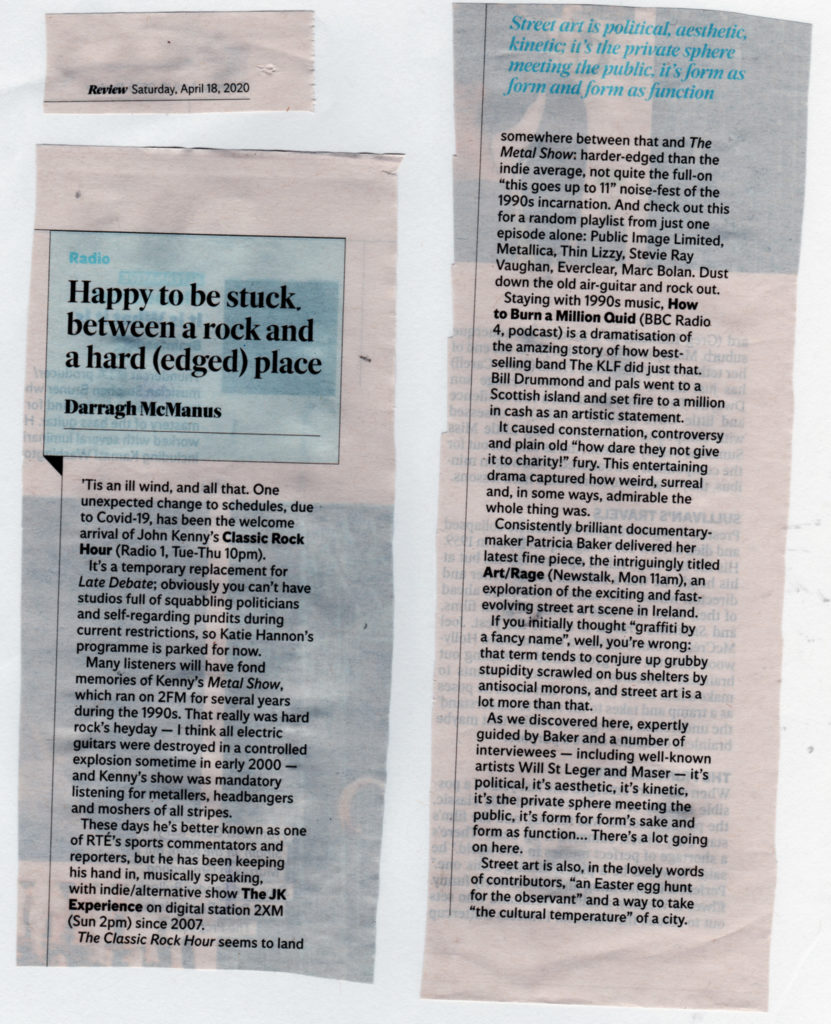 Consistently brilliant documentary-maker Patricia Baker delivered her latest fine piece, the intriguingly titled Art/Rage (Newstalk, Mon 11am), an exploration of the exciting and fast-evolving street art scene in Ireland.
If you initially thought "graffiti by a fancy name", well, you're wrong: that term tends to conjure up grubby stupidity scrawled on bus shelters by antisocial morons, and street art is a lot more than that.
As we discovered here, expertly guided by Baker and a number of interviewees – including well-known artists Will St Leger and Maser – it's political, it's aesthetic, it's kinetic, it's the private sphere meeting the public, it's form for form's sake and form as function… There's a lot going on here.
Street art is also, in the lovely words of contributors, "an Easter egg hunt for the observant" and a way to take "the cultural temperature" of a city.

---