Ground Breakers: The Troublesome Nun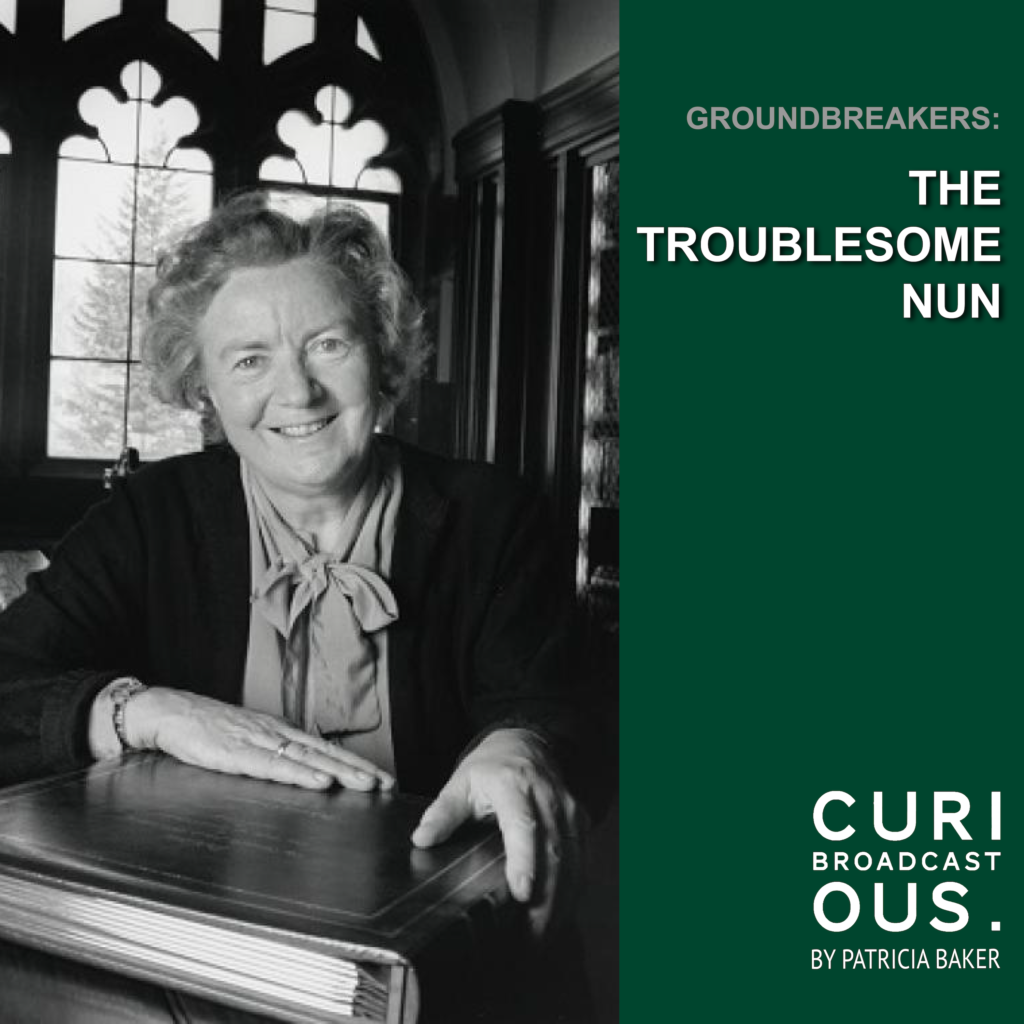 The Troublesome Nun is a new radio documentary on the life and times of Margaret MacCurtain, a Dominican Sister whose lifelong determination to write women into mainstream Irish history changed the narrative of Irish history forever. Margaret was a historian, a feminist, a teacher, a human rights activist, and a nun.
Diarmaid Ferriter, Professor of Modern Irish History, School of History, University College Dublin said of Margaret. "She had established not only the need for women's history to be studied but also the sheer range and complexity of what could be covered. She had to try and convince a sceptical male historical establishment that this needed to be done. She had to navigate not just as a teacher and someone who wanted to promote women's history, butalso as someone who was determined to challenge excepted wisdom and authorities at that time… She did not shy away from those debates that were going on not just in Irish society but within the church as well."
Cork born Margaret MacCurtain began her remarkable career in UCC, where she graduated in the 1950s with BA & HDip. She then went on to join the Dominican Order. She achieved her PhD from UCD where she lectured until her retirement in 1994.
Within this outline sketch of her career, there is a life of an activist and a feminist whose legacy has impacted generations of women and men. She thought a generation to question more deeply, to remember more ethically; she worked all of her life to effect change in Irish society and to write women into Irish history.
'This documentary is an important way to capture the impact that Margaret had which was quite a wide impact.' said Mary Robinson, former President of Ireland. 'It was as an historian, as a feminist, long before people were calling themselves a feminist, as an educator, as a Dominican nun, and as a women with such warmth and kindness and humour, that she made everyone, male and female, love her for herself and what she gave of herself.
'She actually had a great influence both on me and my whole generation. She was a very active feminist even before the Irish Women's Liberation Movement which started in Ireland in 1970."
'We all need to know that there are active minds in the universe and hers was one of them,' said Theo Dorgan, Poet, Writer and Broadcaster of Margaret. 'The joy of running into Margaret was to run into her boundless curiosity you would have no idea what she would come out with and she was fascinated by the variety of things.'
The Troublesome Nun is part of a forthcoming series of three documentaries, each one charting the life and work of one extraordinary woman who broke the ground for the next generation of women. These older women did not just witness a changing Ireland; they were the change makers themselves.
The Troublesome Nun is a Curious Broadcast production funded by the Broadcasting Authority of Ireland with the Television Licence Fee, produced and narrated by Patricia Baker. Final mix Gerry Horan Contact Studio. Original Music score Gerry Horan.
First Broadcast: Sunday October 3rd at 8am
---