Returning Home Review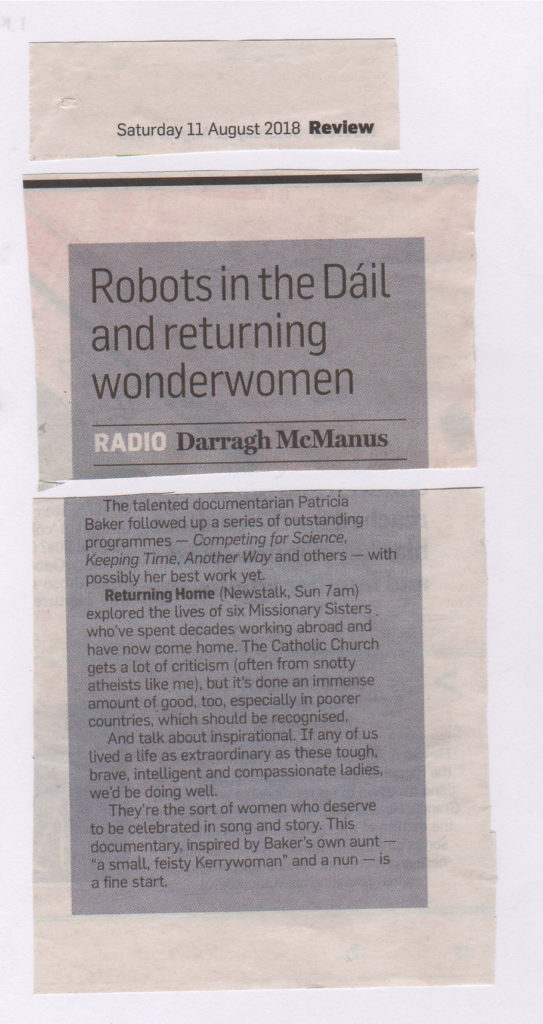 The talented documentarian Patricia Baker followed up a series of outstanding programmes – Competing for Science, Keeping Time, Another Way and other – with possibly her best work yet.
Returning Home (Newstalk, Sun 7am) explored the lives of six Missionary Sisters who've spent decades working abroad and have now come home. The Catholic Church gets a lot of criticism (often from snotty atheists like me), but it's done an immense amount of good, too, especially in poorer countries, which should be recognised.
And talk about inspirational. If any of us lived a life as extraordinary as these tough, brave, intelligent and compassionate ladies, we'd be doing well.
They're the sort of women who deserve to be celebrated in song and story. This documentary, inspired by Baker's own aunt – "a small, feist Kerrywoman" and a nun – is a fine start.
---